Locksmith Düsseldorf
LS Schlüsseldienst Düsseldorf is 24/7
fast & cheap on site
There are many reasons why you are standing in front of your locked apartment door. The key is stuck inside, it has broken off or has been lost. Or the key for your car can't be found. Mishaps that your locksmith Düsseldorf quickly fixes for you. We are there for you 24 hours and 7 days a week and open your apartment or car door professionally and at fair as well as reasonable prices - Call us!
How much does the Düsseldorf locksmith cost?
| Monday - Saturday | Price |
| --- | --- |
| 08:00 - 20:00 | 79,00€* |
| 20:00 - 08:00 | 139,00€* (Night fare) |
| Sunday & Holiday | Price |
| 08:00 - 20:00 | 99,00€* |
| 20:00 - 08:00 | 169,00€* (Night fare) |
* incl. travel costs and 19% sales tax
* Prices apply to the opening of closed, unlocked doors.
LS Schlüsseldienst Düsseldorf - family business with fair prices
As an independent family business, Schlüsseldienst Düsseldorf works without call centers or subcontractors. We pass on the resulting cost savings to you in the form of fairly calculated prices. These are based on the amount of work as well as the time of day and night of the required operation. You are in an emergency situation and are looking for a locksmith in your area - we will help you cost-effectively and quickly. Contact us for detailed price information or find out more about our door opening prices on our website.
Google Maps of LS Schlüsseldienst Düsseldorf
Free consultation from LS Schlüsseldienst Düsseldorf
We attach great importance to high professionalism. Therefore, not only the quality of our services, but also the free consultation about our service portfolio has a high priority. Call us and we will inform you immediately about the required services and the following steps. Of course, we will also advise you without an acute emergency. This way, you already know in advance who you can reliably trust in case of an emergency.
Transparent prices at LS Schlüsseldienst Düsseldorf
Transparency is important to us as a locksmith Düsseldorf. This applies to our services as well as to our pricing. Therefore, we present all costs for services rendered or planned as well as any material costs incurred in an easily comprehensible way for you. In each of our offers and in all invoices you can see at a glance how the costs are composed in detail.
Fixed price offer - No hidden costs
LS Schlüsselnotdienst Düsseldorf focuses on fair and reasonable prices. Therefore, unfair hidden costs are taboo for us. All our fixed price offers already include the travel costs and VAT. Before we start with our work, we inform you in detail about the offer and the included services. If you agree, we start with our work.
Call us and benefit from our top price-performance ratio.
Damage-free door opening by LS Schlüsseldienst Düsseldorf
As a locksmith Düsseldorf and locksmith Wuppertal we have many years of experience and know-how in opening a wide variety of doors. Of course, we want to save you further costs and ensure a damage-free door opening in Düsseldorf. Whether your entrance door is only closed or locked: With our high-quality special tools and comprehensive expertise, we open doors with the utmost care and take care not to cause any additional damage. Whatever door needs to be opened: We are your reliable and professional partner who is there for you when you need us. Contact us via our emergency number and within a short time we will be on site.
Safe opening by LS Schlüsseldienst Düsseldorf
You have forgotten the number combination required for your safe and urgently need important documents or other things from your safe? Also then the locksmith Düsseldorf is your trustworthy partner. With extensive experience, know-how and special tools, we will open your safe quickly and without damage. Find out more about our Safe opening service and fair prices and give us a call.
Car opening by LS Schlüsseldienst Düsseldorf
Your key is in the car and the automatic lock has locked you out? Then the locksmith Düsseldorf is your reliable partner. We will open your car for you quickly, inexpensively and without damage and within a short time you will be ready to go again. Call us and we will make you an inexpensive offer by phone or e-mail.
Frequently asked questions: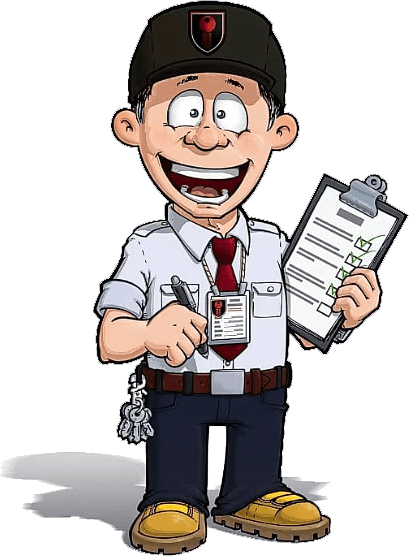 LS Schlüsseldienst Düsseldorf
Fast & cheap on site

Family business with fair prices

Fixed price offer - No hidden costs

Damage free door opening

Free consultation
Call now 24h
0211 96 29 25 21
---
Image credits
© Ratchat - Schwarze Verschlusstür mit Edelstahlhalter. Grunge schwarzes Metall faltbaren Tür Hintergrund und Textur / Standardlizenz
© ronstik - Schlosser in roten Uniform Installation neue Haus Türschloss / Standardlizenz
© Thomas-Soellner - Leere Tresor / Standardlizenz
© ronstik - Schlosser, die Autotür mit Lockpicker öffnen / Standardlizenz
© yipengge - Öffnende Tür mit Schlüssel / Standardlizenz
© jotily - Düsseldorfer Medienhafen in Deutschland / Standardlizenz